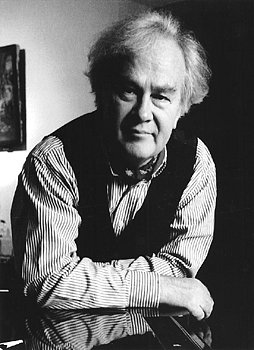 Dutch pianist Frédéric Meinders received his first piano lessons at the age of five from his parents. He later studied with Jan de Man at the Royal Conservatory of The Hague where he was awarded with the Prix d 'Excellence.
In 1968, after winning the National Competition for young musicians in the Netherlands, Meinders, with encouragement from Martha Argerich, completed his studies with Nikita Magaloff in Geneva.
In 1972, he won the first prize at the International Scriabin Competition in Oslo, and since then he has performed regularly in Europe, North and South America and the Far East. Frédéric Meinders has played with various orchestras, including the Concertgebouw Orchestra, Vienna Symphonic Orchestra and Munich Chamber Orchestra under conductors such as Colin Davis, Bernard Haitink, David Zinmann and others.
Also active in chambermusic, he has performed with Arleen Auger, Philipp Hirschhorn, Sviatoslaw Zagursky, Nathaniel Rosen, Rainer Kussmaul, Janos Starker, Nelson Freire and other prominent artists.
In addition to composing original works, Meinders has also made piano transcriptions of works for violin, orchestral suites and songs, some of which have been recorded for EMI, CBS and Danacord. Other recordings were made for Koch Schwann and Globe. The total output of Meinders' work as composer / transcriber is proximately 900 works.
---
Comments of pianists and critics
Donald Manildi
Curator International Pianoarchives, University of Maryland
---
"Frederic Meinders is a remarkably skilled pianist and transcriber. His playing carries a rare blend of color and individuality.And his numerous transcriptions are amomg the most ingenious of their kind, entirely worthy of standing alongside those of Liszt, Godowsky, and Earl Wild."
---
"In my opinion Frederic Meinders is an outstanding talent among the younger generation of pianists in front of the public today."
---
"Für Rachmaninows Musik besitzt Meinders die ideale künstlerische, seeliche und nervliche Disposition."
---
"II a une technique éblouissante, une souplesse exceptionnelle et un sens de l` expressivité porté à son comble."
---
"Frederic Meinders is one of the most distinguished pianist-composers around. He understands the keyboard and how the piano "works" - thus playing it and writing for it with consummate skill and affection."
---
"Trotz der Bevorzügung von Schattierungen am unteren Ende der dynamischen Skala ist sein Anschlag von berückender Klarheit, wodurch sein Spiel stets Transparenz zu attestieren ist."
Jeremy Nicholas
Record Review London
---
"Meinders steals the show, his transcription of "over the rainbow " is a deft piece of keyboard wizardy."
---
"Meinders showed in his playing a vigorous and determined spirit; his individual thoughts about music were always very clearly defined."
---
"He has a marvellous facility for rendering heroic music heroically."
---
"II a de l' autorité, du naturel et sait faire: "pattes de velours."
---
"Das faszinierende an dem Jung-star its seine Natürlichkeit; er findet alles selbstverständlich, was eigentlich ausserordentlich ist."
---
"Frederic Meinders é um dos grandes pianistas da atualidade."